The Story Behind Our Story
Our founder, Damon Cozamanis, understands the daily challenges chiropractors face running an office. He's been in private practice since 1998 and has learned a thing or two about managing patients and running a business.
In The Beginning There Was One
Hi, I'm Damon Cozamanis. In 1998 I graduated from Life University, and like most recent graduates, I was up to my eyeballs in student debt, barely scraping together the funds to cover my living expenses. It was a very uncertain time for me. With a little room on my credit card and whole lot of hope, I took a leap of faith and decided to start my own practice.
Bumpy Beginnings - The Debt Train
The growing expenses of my fledgling practice kept me perpetually stressed – feeling like I was riding a fine line between failure, and living to fight another day. So the idea of spending another $6k-10k on EHR software was almost laughable… and completely out of the question. I decided that pen and paper were the best option for me at that time.
Where There Is Desire, There's Bound To Be A Flame
I just wanted some peace of mind from the teetering towers of paper clutter that began to accumulate on my desk. It was at that point I finally decided that if a solution didn't already exist, I would build one! In 2007, I managed to capture the interest of an acquaintance who worked in software development and who offered to help me build my own practice management software. One year later, I had a custom note taking application that for the most part served it's purpose, but still lacked many much-needed features to run an efficient practice.
Determined to push forward, I devoted all my spare time (and a majority of my income from my practice) into the ongoing development of my software application. When I wasn't treating patients, I was fully immersed in this new world that became my passion and my plight.
The Ultimate Feedback Loop
After running my own successful practice for over a decade and averaging 300 patient visits per week — I knew every hiccup, chokepoint, and software challenge you could imagine. Using these challenges as the basis for my continual upgrades – a wonderful feedback loop emerged. It propelled my business forward as the system became tuned into the growing needs of my practice and was fueled by real world experiences.
Taking it To The Next Level & Into The Cloud
My goal was simple. To develop a superior EHR software for chiropractors that was 100% cloud-based, and affordable to all. Alas, in 2009, ChiroFusion was born. It was so well received by the chiropractic community that we took on a total of 12 employees our very first year! Today, we proudly boast a total of 26 full-time employees that work tirelessly to deliver a world-class application and exceptional customer support.
Humbled Beginnings and Never Endings
Never losing sight of my humbled beginnings, I take great pride in knowing that I have fulfilled an achievement not only for myself, but also for my fellow chiropractic colleagues. I have always believed in treating our clients like people and not numbers on a spreadsheet. My team and I work with our clients daily to help them achieve their practice goals in a personal and empathetic way.
The one thing I find most enjoyable and rewarding is the personal relationship I develop with each and every one of our clients. I invite you to see for yourself what more than 10,000 chiropractors across America have already discovered.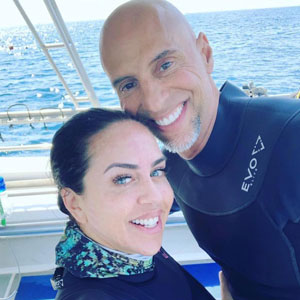 Damon Z. Cozamanis, D.C. – ChiroFusion Founder and President
YOU MADE IT THIS FAR. YOU MIGHT AS WELL SEE WHAT ALL THE FUSS IS ABOUT.
SAVE TIME. AVOID AUDITS. GET PAID FASTER.