All The Features You Need To Grow Your Practice
Our all-in-one practice management solution is designed to save you time, improve patient care and maximize profits.
Transform your practice with ChiroFusion's cloud-based Electronic Health Record in a way you never imagined before.
100% cloud-based. No software to install or update.
Optimize patient care and practice efficiency while maximizing profit.
A complete EHR software built to work seamlessly for chiropractors.
Built for performance and reliability.
Simplicity and intuitive design make learning ChiroFusion quick and easy.
Provide accurate record keeping for HIPAA.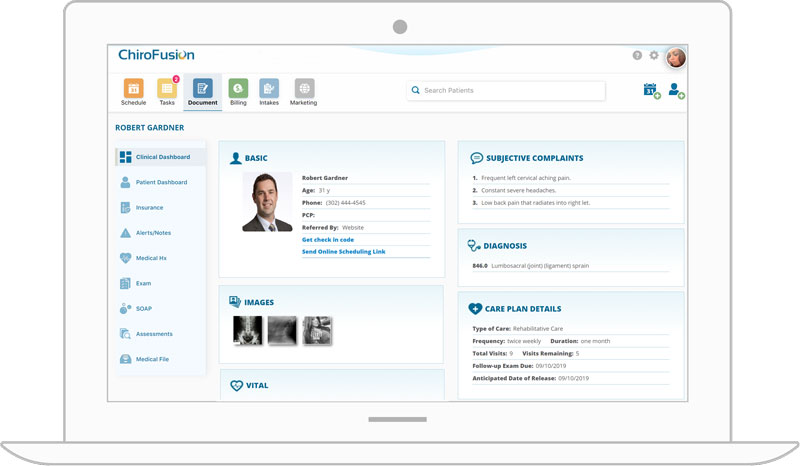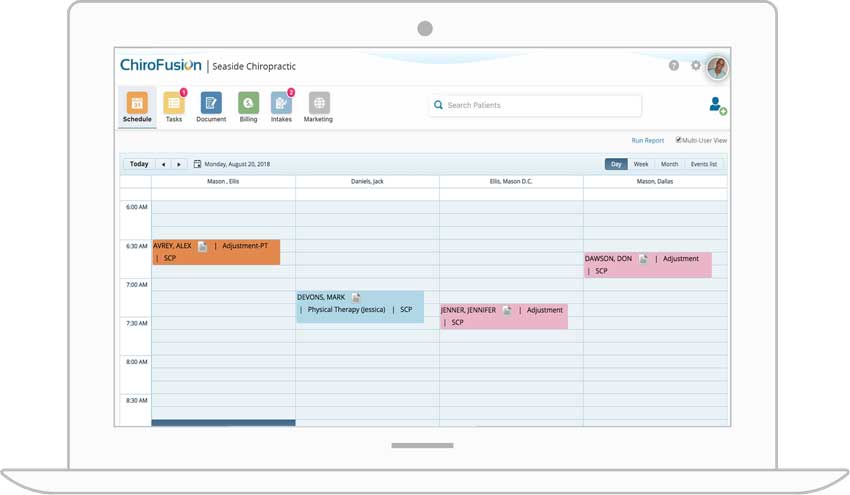 REDUCE MISSED APPOINTMENTS
Move your practice forward with scheduling software that streamlines your day from start to finish.
Access your office schedule from anywhere.
Define custom appointment types.
Quick patient self check-in.
Reduce no-shows with email and text reminders.
Patients can schedule appointments online with your office 24/7.
Tracked missed appointments, no-shows, cancellations and more.
YOUR DAY JUST GOT A LOT SHORTER.
Better Documentation. Less Effort.
Powerful and robust, yet quick and simple to use, better documentation is the cornerstone of ChiroFusion.
Notes are well organized and highly detailed.
Charges are automatically pushed to billing.
Protect your practice against costly audits and penalties.
Customize notes using templates and macros.
Create and store custom care plans.
Digitally score a variety of outcomes assessments to validate care.
Share notes digitally with one click.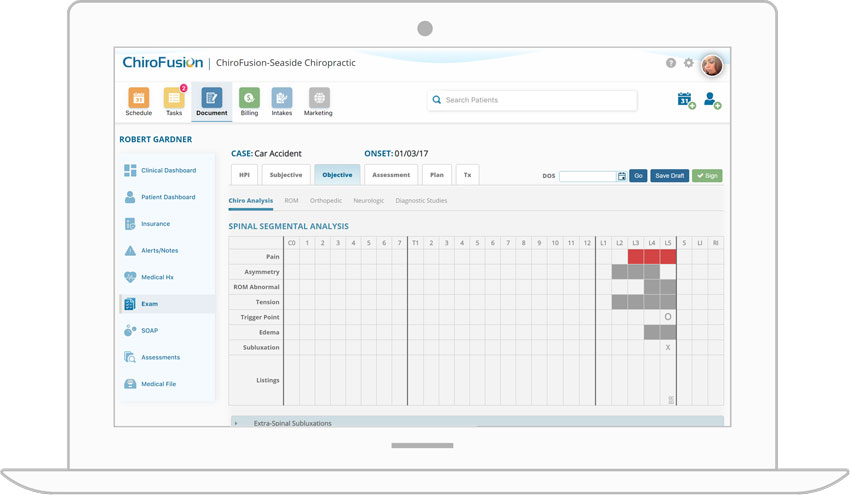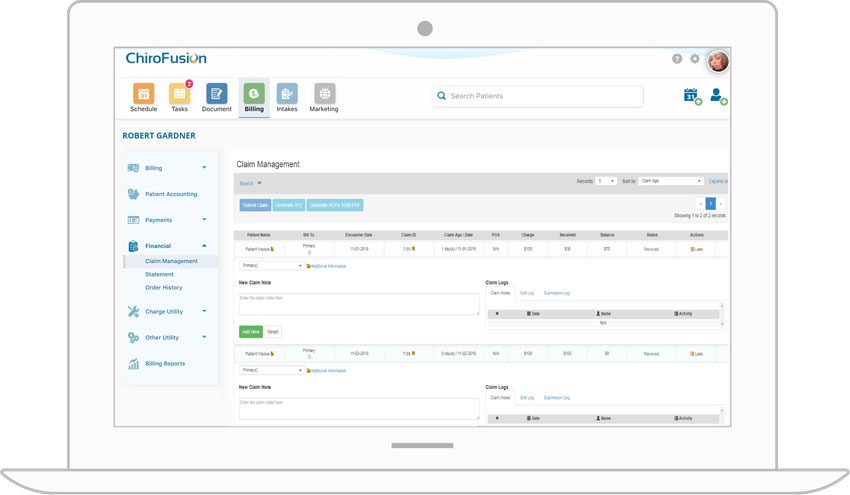 SIMPLIFY YOUR BILLING. MAXIMIZE REVENUE.
Billing and Claims Management
ChiroFusion gives you all the tools you need to manage your billing in one place.
Experience fewer rejected claims w/ our integrated clearinghouse.
Manage the entire billing process from one centralized location.
Claims are auto-generated saving time and money.
Auto-post insurance ERAs
Track the financial health of your practice with a variety of reports.
Setup wellness plans with auto-debit using integrated payments.
Generate eStatements and collect patient payments online.
IMPROVE PRODUCTIVITY AND GROW YOUR PRACTICE.
Dynamic Practice Dashboard
Make data-driven, strategic decisions that improve productivity, save time, and grow your practice.
View key performance indicators.
Get a clear picture of your practice performance with real time updates.
Visualize your key financial metrics from one screen.
Stay focused with a robust to-do list.
Track care plans and authorizations.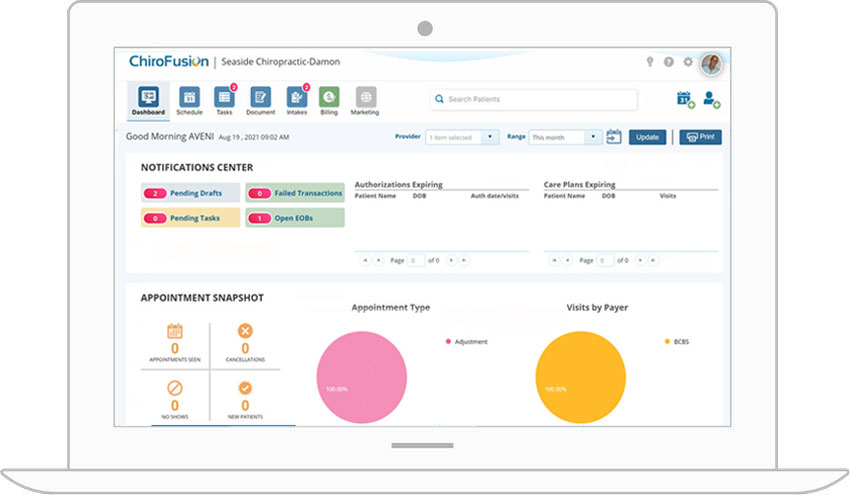 YOU MADE IT THIS FAR. YOU MIGHT AS WELL SEE WHAT ALL THE FUSS IS ABOUT.
SAVE TIME. PROTECT YOUR PRACTICE. GET PAID FASTER.